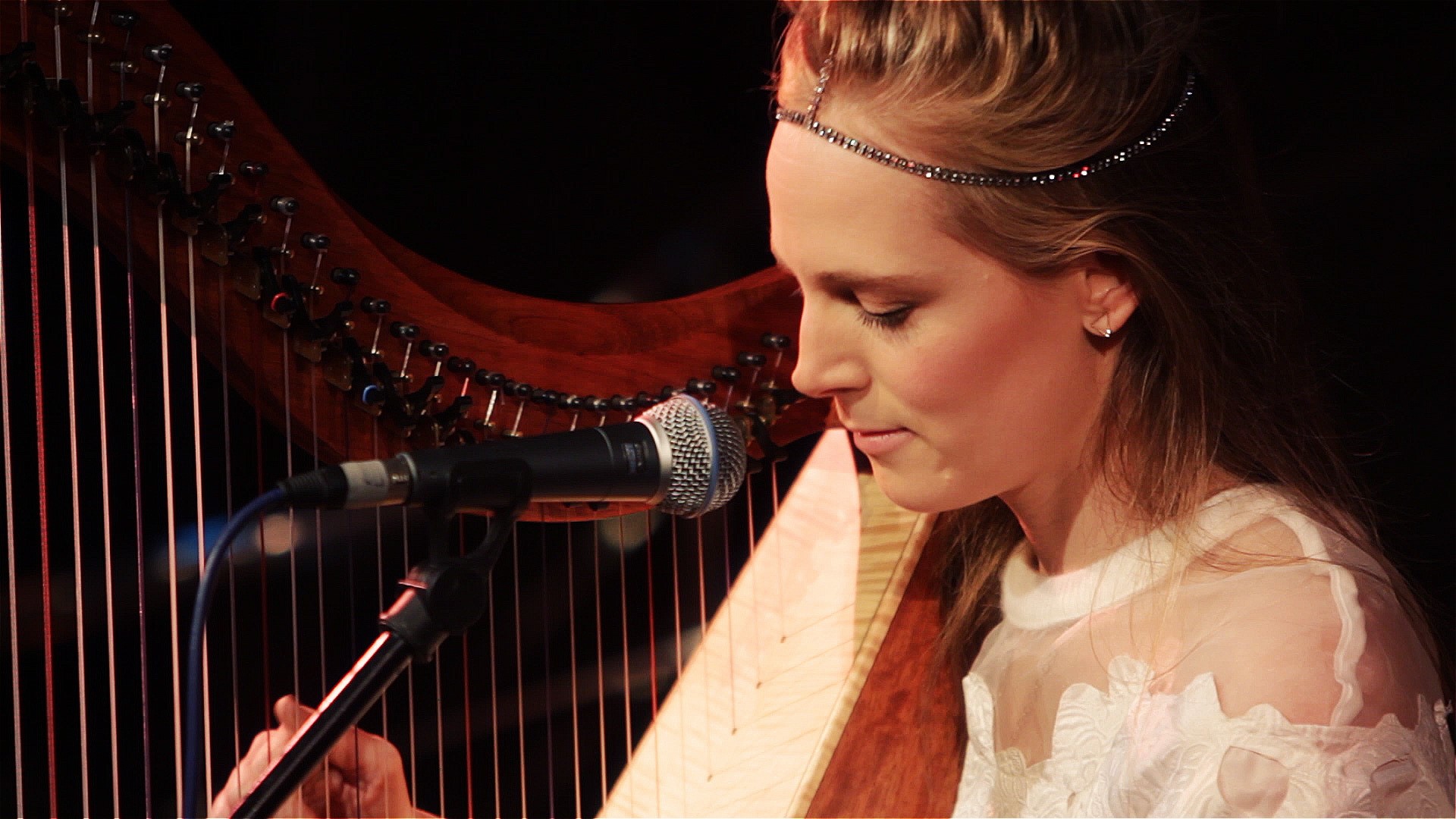 Hattie Webb, an internationally acclaimed singer-songwriter and harpist, and volunteer with AAFDA, has written an extraordinarily powerful new song in response to the ongoing Violence Against Women and Girls.
It is a rallying cry called 'Never Just Your Daughters'. It will feature in her brilliant new album 'Wild Medicine' due out this year. Hattie's previous album 'To the Bone' was described by Leonard Cohen as "Flawless, uplifting and utterly original.
Hattie is a volunteer with AAFDA and does lots of great work with families bereaved by fatal domestic abuse.
Hattie and her sister Charley in their duo 'The Webb Sisters' performed with Leonard Cohen over 400 concerts around the world to 4 million people between 2008 and 2013. In 2017 Hattie and Charley joined Tom Petty & The Heartbreakers singing with them on their 40th anniversary tour.
Hattie has previously collaborated with Sting, Gotye, Glen Hansard, Steve Martin & Edie Brickel, Rick Rubin, The Lumineers, The Avett Brothers & Natalie Maines and is featured on five of Leonard Cohen's albums.
Listen to Hattie's new song here 'Never Just Your Daughters'.
For more about Hattie Webb, please visit/follower her on:
Website www.hattiewebbmusic.com Twitter @hrdwebb
Facebook @hattiewebbmusic Instagram @hattiewebbmusic
LYRICS
✤✤✤
Never Just Your Daughters
He's not a prisoner of mankind
Only of his own desires
Watching the father forever
Did it bear repeating?
Could he sleep at her side?
As lives he threw in the fire
Secrets carry forever
No one saw it happen
Sometimes a prayer in human form
Sometimes a tide pulling through the water
When a feeling wants to break
When a feeling wants to break
We're never just your daughters
Sometimes turning to the moon
Sometimes a beast to the slaughter
When a feeling wants to break
Then a feeling's gonna break
We're never just your daughters
Never just your daughters
I asked the school boy within
Has he played enough?
Pencils and play dough
Do they know bells ring at her blessed feet
Actions in each moment start to scatter
A quake from the edge to the core
He stood there before me, adored me
I always questioned
Sometimes a prayer in human form
Sometimes a tide pulling through the water
When a feeling wants to break
When a feeling wants to break
We're never just your daughters
Sometimes the road to Babylon
Sometimes a beast to the slaughter
When a feeling wants to break
Then a feeling's gonna break
We're never just your daughters
Never just your daughters
The scars of our mothers
The scars of another friend
And I've served my time
For a crime that wasn't mine
Sometimes a bird in the sky
Sometimes the power of heavy mortar
When a feeling wants to break
Then a feeling's gonna break
We're never just your daughters
Never just your daughters
✤✤✤